Barry Kemp
'The atmosphere is amazing. Even though we've grown a lot, it still feels like a close-knit group'
Gelder Logistics feels like a family
Barry Kemp (35), a planner at courier and transport company Spyder, was immediately enthusiastic when Gijs Petersen and Michiel van Maanen started a new company. Together with Sebastian Meckelenkamp, the two directors responded to a demand in the market: a transport broker that takes care of everything from A to Z. Gelder Logistics was born!
When Barry and his girlfriend Tamara decided to move from Purmerend to Barneveld 12.5 years ago, Gijs Petersen offered him a job as a courier at Spyder Couriers and Transport. Barry intended it to be a temporary job until he found a position for which he had graduated: accountmanager. Things went a little differently. After a short period on the road, Barry has been working in the office at Spyder for years. Since 2022, he has also been working for transport broker Gelder Logistics.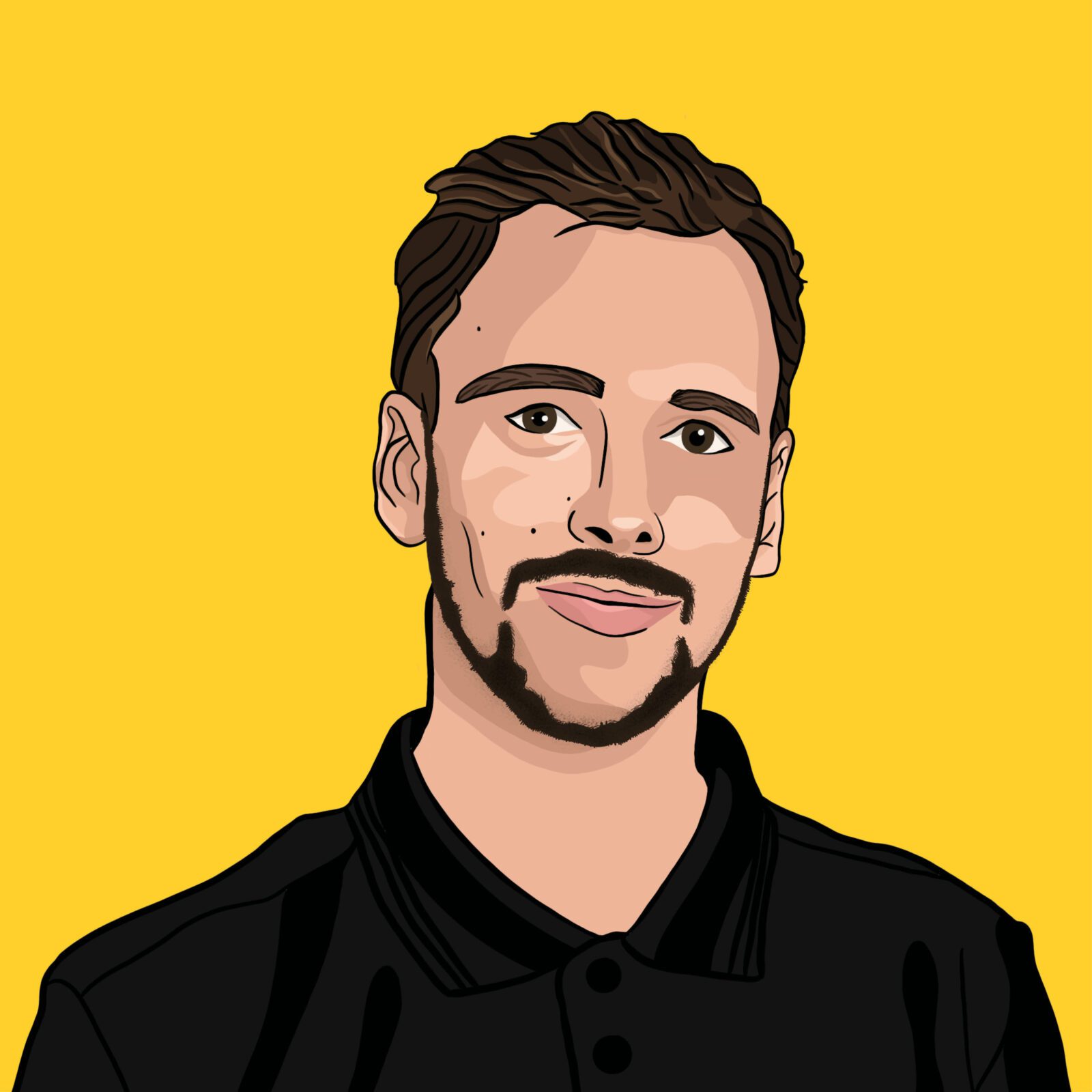 Transport broker for complete organization of your transport
In addition to planning, for which Barry is co-responsible, there are many other tasks at Gelder Logistics. "We now have five people in the office. In addition to planning, I am busy with all sorts of organizational matters and, what I find the most fun, with customer contact. So I ended up in a position that is in line with my education through a detour."
Experienced professionals in transport
In the more than 12.5 years that Barry has been working in the transport industry, he has made a significant professional development. "Of course I had to learn a lot when I started in the office, but now I have a varied, independent position. What I really like is that customers really ask for me. Because I know the companies, the challenges, and any special conditions, I know exactly how to respond to them, so that they receive a suitable transport and their goods arrive at the desired time and in the desired way at the destination."
Family or transport broker?
There are also things that Barry hopes will never change. "The atmosphere! It is very good. Despite the fact that we are now much larger, it feels like a family. I hope to work for Gelder Logistics and Spyder Couriers and Transport for many years to come."
Barry still loves to travel. "Tamara and I bought a camper. In the summer vacation, we want to go through Europe, we'll see where we end up. Even planners like to do something unplanned sometimes, haha!"